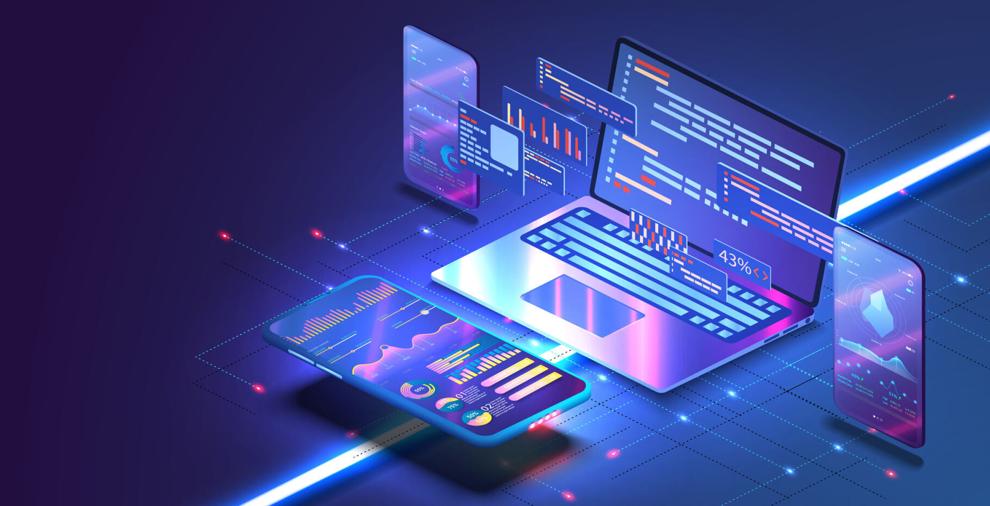 Successful reentry into society for justice-involved individuals is filled with many challenges. There is often a stigma associated with a person seeking a second chance to become a contributing member of the community. Dismas House of St. Louis, the nation's first and longest-serving residential reentry center, has made significant investments in the latest technology, which will reduce the stigma and help clients stay on track to success.
One such technical innovation is an alternative to the bulky electronic ankle monitors worn by some recently incarcerated people and those on probation, which further stigmatize these individuals because they are difficult to conceal. A Cornell University researcher noted: "Its potential to compromise or complicate privacy may jeopardize opportunities to form strong social bonds within communities, or maybe to obtain or maintain employment, among other things."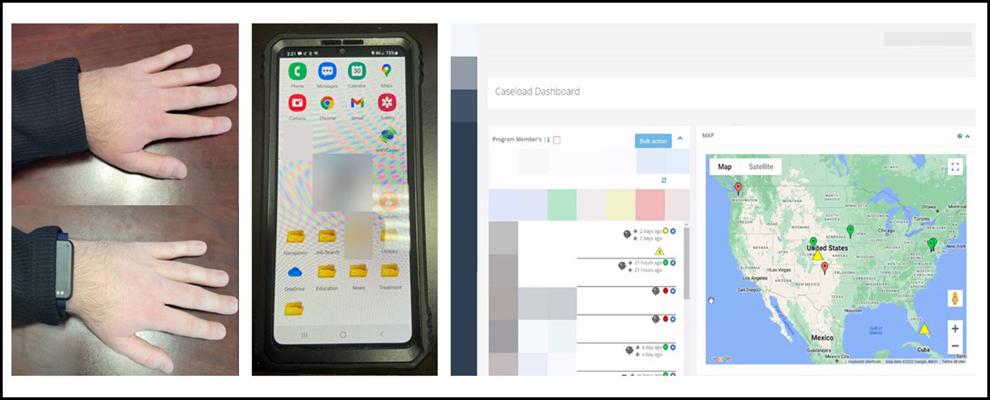 A new technology implemented by Dismas House will replace GPS-based ankle monitors. The new state-of-the-art system utilizes smartphones and biometrics and integrates community-based resources, enhanced communication and monitoring capabilities.
Each Dismas House client will be provided a smartphone that will be paired with a flexible and nondescript bracelet with a proximity sensor. The system utilizes biometrics identification, such as voice, face or fingerprint validation, to verify individual users. The smartphones are fully functional for texting and phone calls, in addition to providing internet access with limitations.
Technology promotes connectivity to services
These custom smartphones offer many advantages for Dismas House clients. They can be loaded with useful applications to help clients find resources to enhance their reentry process. These include behavioral health assessments, rehabilitative support, education, telemedicine, cognitive behavioral therapy and skills training. Clients can also upload and share documents or video teleconference with their case manager at any time.
For Dismas House, the system is a more secure and accurate way to monitor clients. Case managers can use a desktop, tablet or smartphone portal to monitor residents in real time while they are inside the facility, at their home confinement location or at approved pass locations to quickly determine the location of all residents. The technology allows Dismas House staff to make informed and responsive determinations quickly and efficiently without requiring that they be in the physical presence of their clients.
This investment by Dismas House of St. Louis demonstrates the organization's pro-social approach to residential reentry for its clients. The technology is easier to use and less intrusive and provides clients tools to assist their transition to the community that were previously not available to them. The use of this new technology, and application of risk principles in an accountability and security plan, is clearly where the industry is heading. This enhanced practice allows for improved location monitoring while also allowing for positive interactions and programming for clients.
Advancements in technology will increase client opportunities for successful reentry and promote a safer St. Louis community.